Wepa is a U.S. based, fixed cost, print-from-anywhere, cloud printing solution at Colleges and Universities. Their wide range of printing devices, including a wheelchair accessible device, are making it easier and more affordable for students to print.
As the cherry on top, their paper consumption is certifiably reforested through Print Releaf + Wepa's "You print one, we'll plant one" initiative.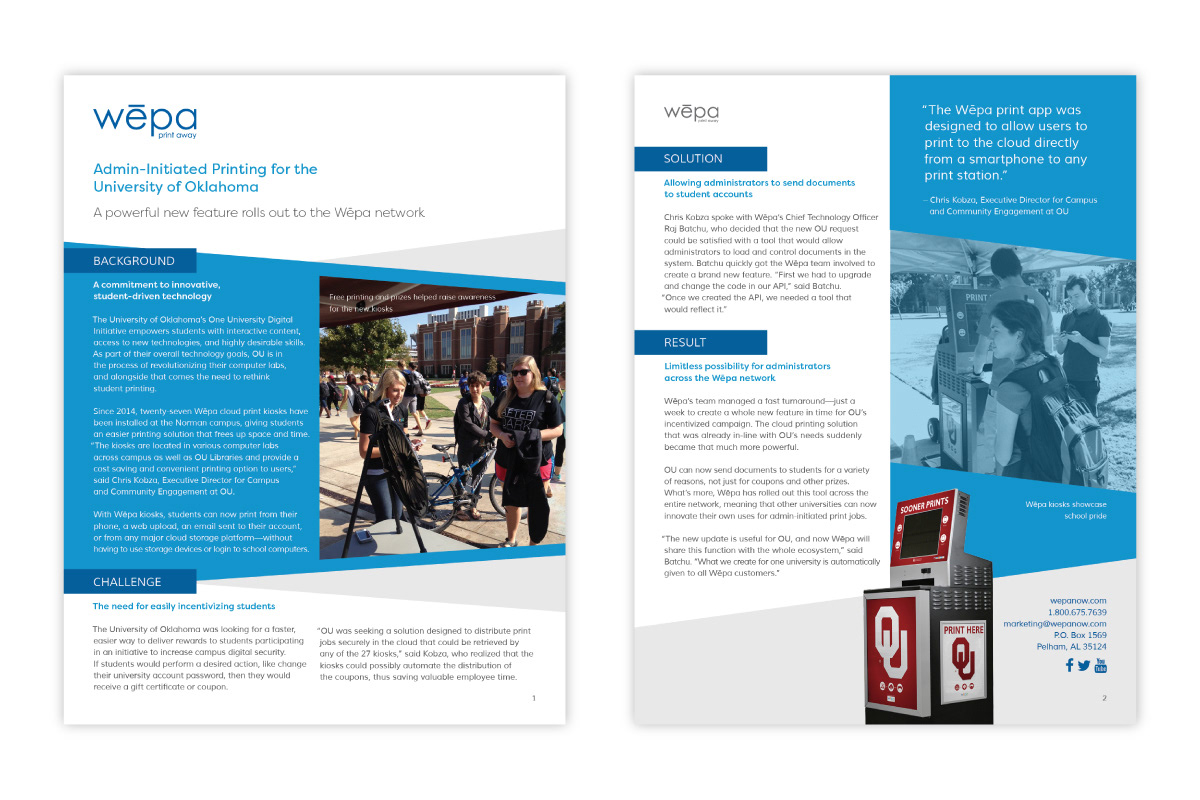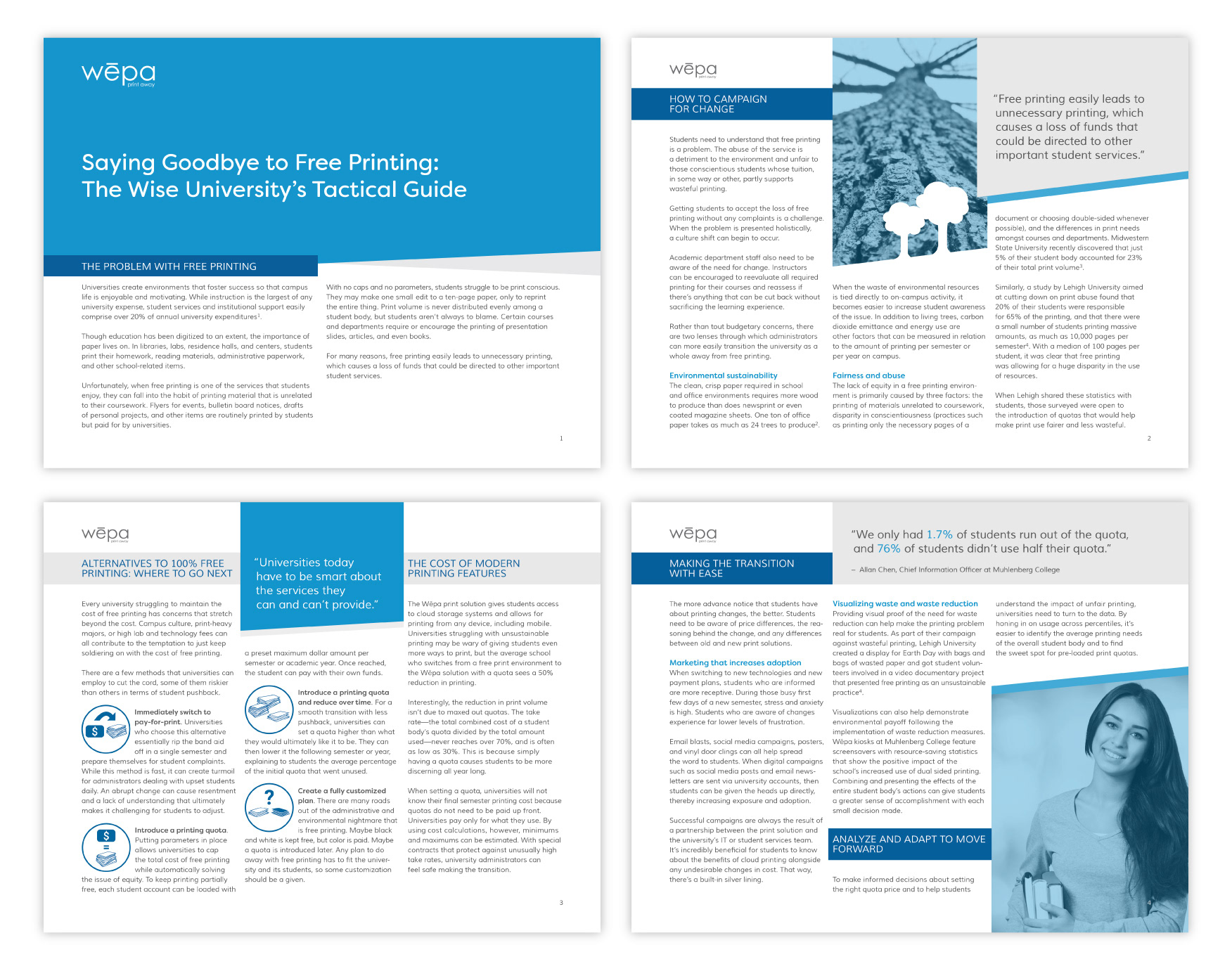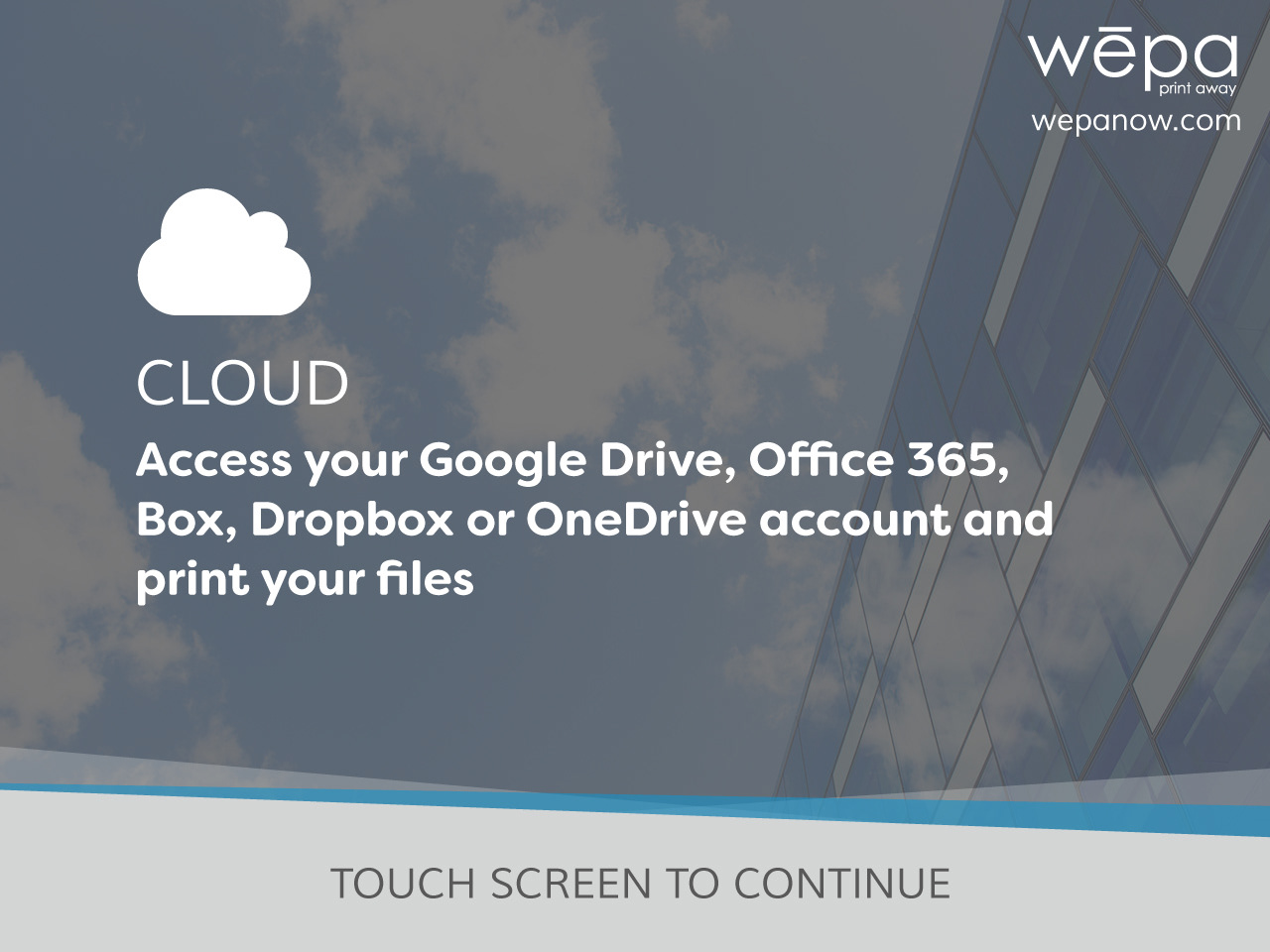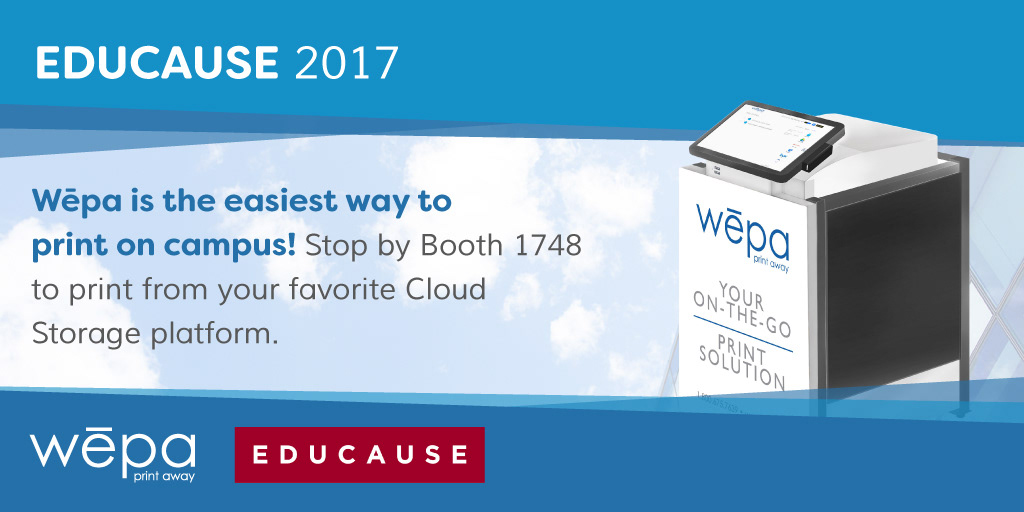 "Erin quickly became a valued and trusted partner due to her consistency. She delivers a top notch design time and time again. She excels at all forms of communication, and her attention to detail is extraordinary. A true professional!"
– Amanda Calhoun, Marketing Director, Wepa